Fully automated multi-substrate press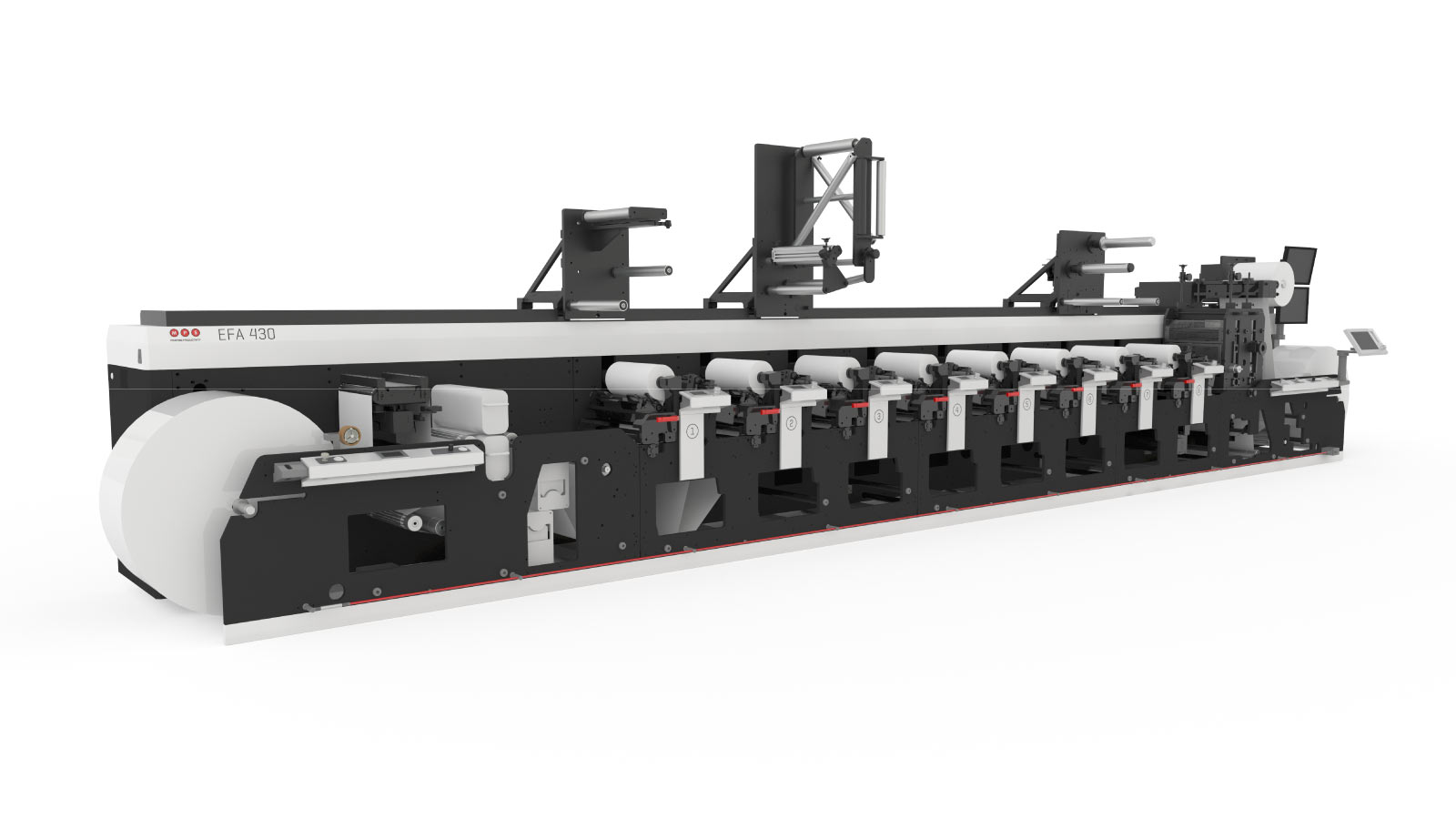 The EFA is a top quality, fully automated multi-substrate flexo press, especially designed for label production and flexible packaging printing on various substrates. Providing the ultimate in flexibility and automation, the EFA enables operators to maximize press performance, thanks to its high level of automation, connectivity and ease of operation.
Future-proof, technological solutions for the highest productivity are made possible with the EFA, such as the 'talk to me' connectivity platform for data exchange, performance monitoring, pre-loading of job settings and remote support.
The EFA press provides servo-controlled pressure settings for the print sleeve at each print station.
For the next level of automation, the EFA+ package can be added for full servo driven automation of all print pressure settings.